Holiday Guide
Find out how you can support the Zoo as we care for our more than 1,700 animals this holiday season!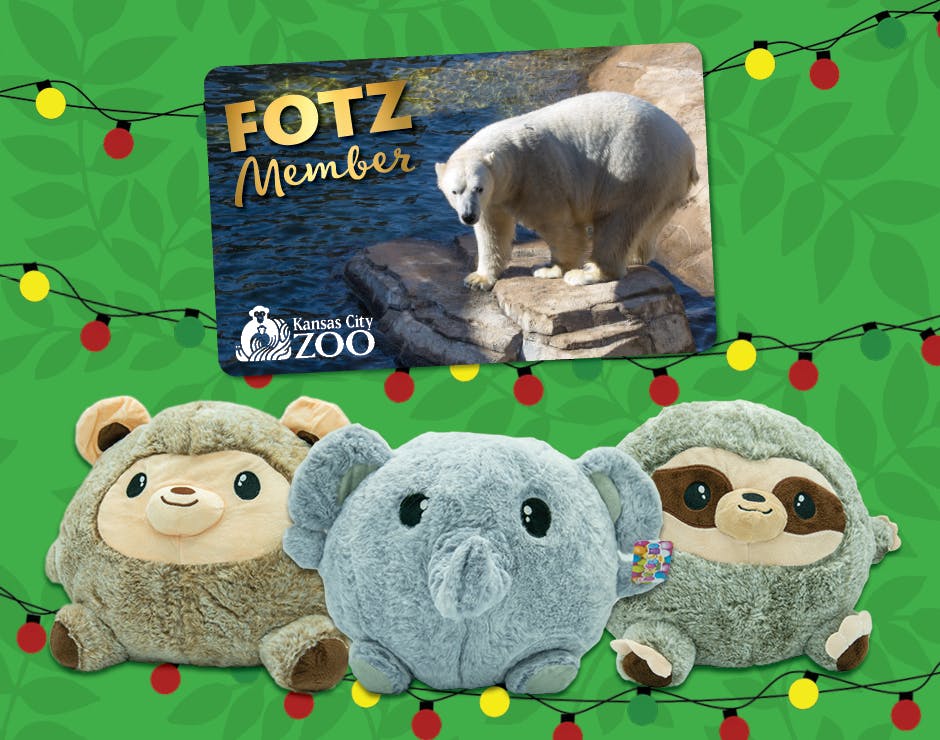 Membership Holiday Promotion
This year, we have the perfect gift to create memories year-round! Purchase a Premier Family Membership as a gift and receive a free plush in an adorable bag that is ready to go under the tree. Your friends and family will be able to enjoy the Zoo throughout the year, partake in unlimited rides, and receive discounts on retail and concessions. Bring smiles throughout every season with the gift that keeps on giving!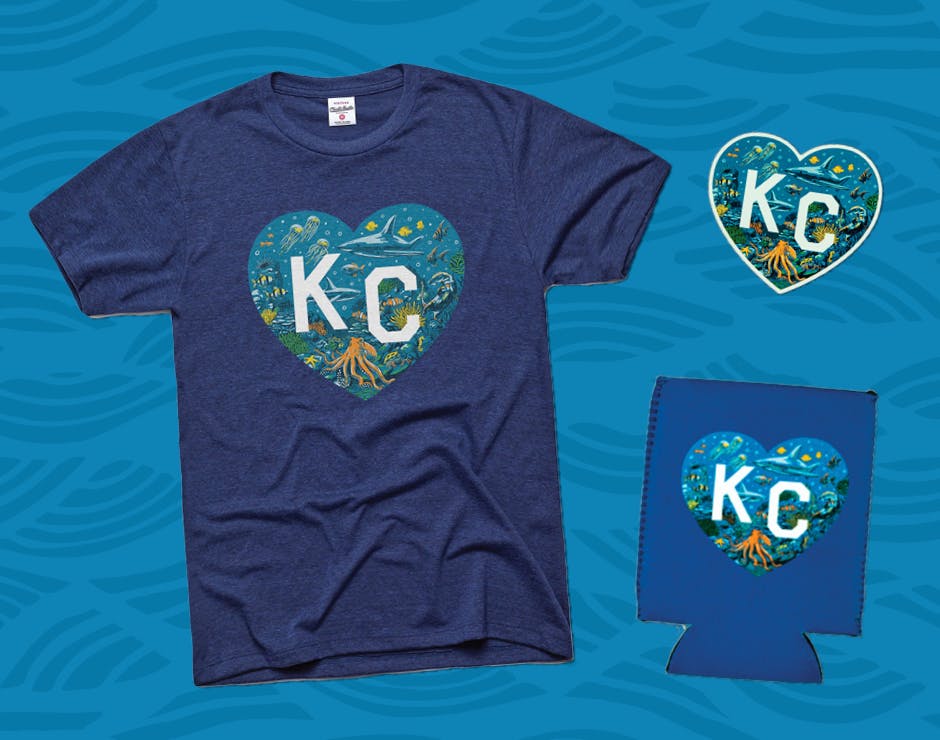 Charlie Hustle Holiday Special
Your friends and family will love showing off their Kansas City pride and vintage coolness with Charlie Hustle apparel! Limited-edition Zoo designs add the perfect touch that will delight all ages. The Charlie Hustle adult gift package includes a shirt, koozie, and sticker for $50. We also offer a child gift package, which includes a youth shirt and sticker for $30.
Not interested in a multi-item gift package? The Charlie Hustle products are also available as stand-alone purchases. These unique Kansas City-themed gifts will sell fast, so be sure to order one for that special someone today!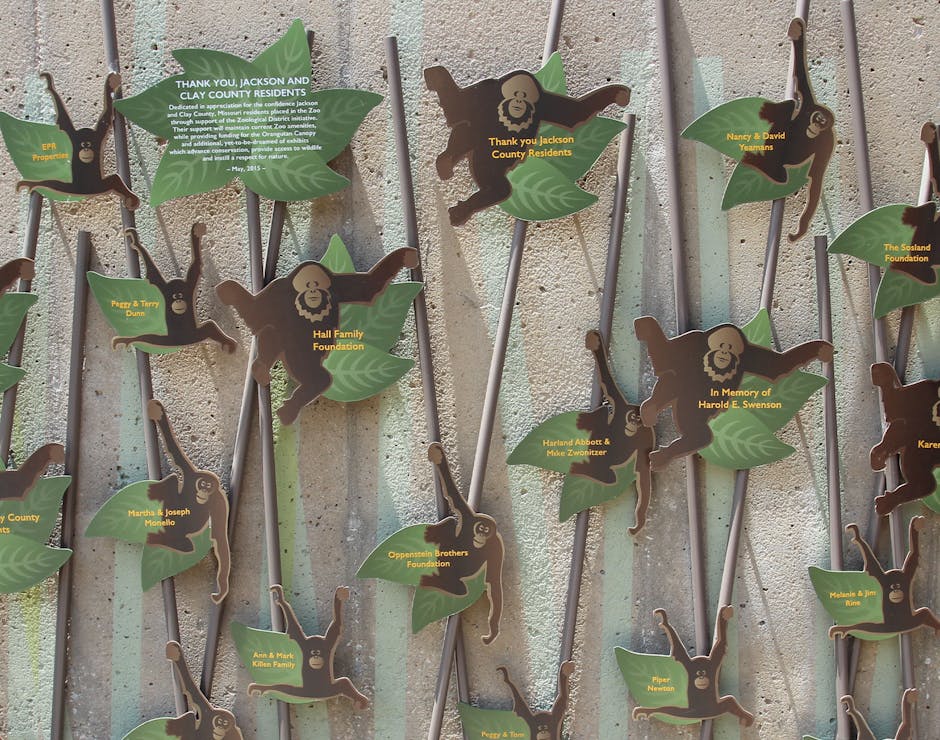 Gift a Plaque
Create a lasting memory by purchasing an animal plaque from the Kansas City Zoo Foundation. These elegant plaques are placed permanently at the Zoo. Show that special someone you care, honor the memory of a loved one, or proclaim your family's love of the Zoo with these unique gifts. Your purchase supports the funding of our new aquarium and its animals.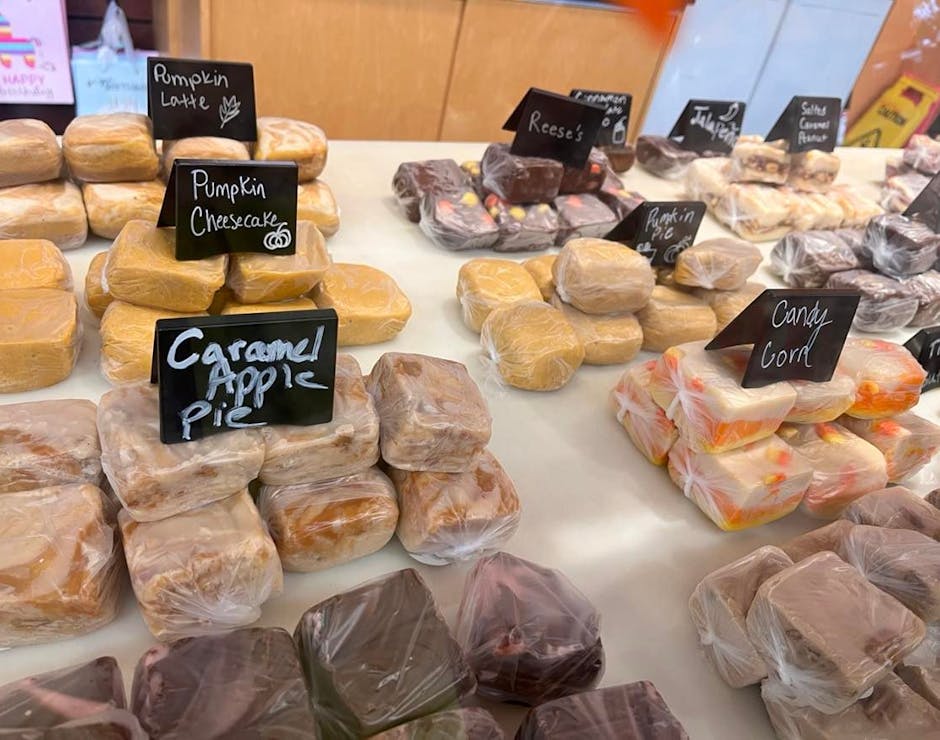 Visit Deja Zoo Gift Shop
We are WILD over the latest holiday gifts available at Deja Zoo! Treat yourself or someone special to a taste of the season with our dedicant fudge! We've got new fall flavors including apple cider donut and caramel apple pie along with classics such as chocolate, cookies & cream, salted caramel, and many, many more!